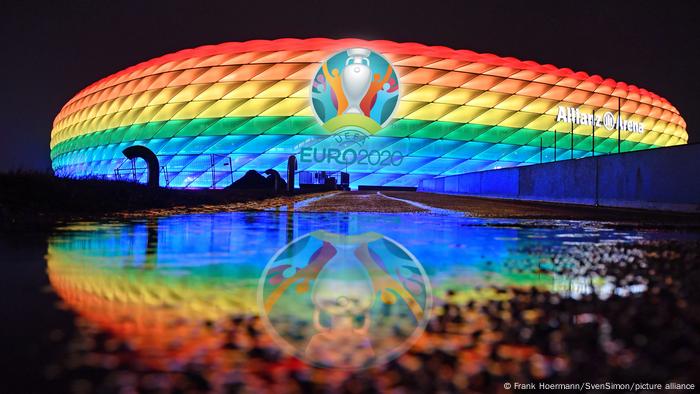 The Hungarian Minister of Foreign Affairs and Trade said it was unprecedented that the Bavarian authorities would not allow Hungarian consuls to be present at the Munich arena, where the Germany-Hungary football match is being played. In a video posted on his Facebook page on Wednesday afternoon, Péter Szijjártó asked Hungarian fans "not to sit up" to possible provocations.
He stressed that it is the job of consuls to provide assistance to citizens abroad if necessary. He said that he had instructed the staff of the Munich consulate general to keep him informed about Wednesday night's European Football Championship group stage match. The minister reminded Hungarian citizens that anyone who needs consular assistance should call the Hungarian Consulate General in Munich on its permanent hotline, which can be found at munchen.mfa.gov.hu.
He said their consuls had already had to intervene in several cases on Wednesday. A bus carrying 53 Hungarian fans was stopped twice, once by customs and once by police. Only after "firm action" by the consuls was the bus allowed to continue, once after waiting for about two hours, Szijjártó said.
The minister also said that the Bavarian authorities had informed him that they would not allow unimpregnated banners into the stadium for fire safety reasons. The Bavarian authorities have also informed us that they will not allow any march to the arena.  Szijjártó also said that they had information that provocations might take place during the match.
Source: Hungarian News Agency